So Hungry4Fitness has had the chance to review the new fitness phenomenon that is ViPR........
We went onto the ViPR course to take the ViPR to it's limits and really see if it was all it was cracked up to be.
Heres a pic from the workshop. You can see me standing far left with a red ViPR. Welll first let's look into the creator of the ViPR.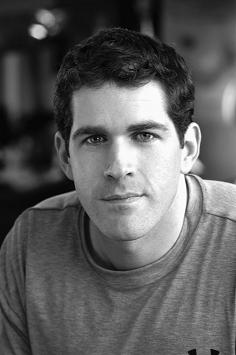 Michol Dalcourt is an internationally recognized industry-leading expert in human movement and performance. He is the founder and Director of the
Institute of Motion
, inventor of the fitness tool
"ViPR"
and co-founder of
PTA Global
. As an international lecturer and educator, Michol has authored numerous articles on human design and function, developed a series of performance videos and created an athletic model for high per- formance training (the RMA model).
Michol is currently an Adjunct Professor at the University of San Francisco in the Faculty of Sports Science and has served as an instructor at the NAIT College School of Health Sciences. Michol's highly innovative techniques have been adopted by many of the top international fitness certification bodies.
Michol has given hundreds of international lectures and has been a featured speaker at most of the world's top fitness conferences, fitness clubs and at many colleges and universities around the world. Michol has done extensive work and field research in the areas of human performance, and consults with many of the fitness industry's biggest companies.
As a trainer, Michol worked with a general clientele as well as athletes of all levels, such as college level pitchers, NHL hockey players, NLL Lacrosse players and Olympic gold medal athletes.
Michol received his education from the University of Alberta in the area of Exercise Science (Faculty of Physical Education). Other certifications include C.F.C. accreditation from the Canadian Society of Exercise Physiologists and Certified Personal Trainer Specialist with the Canadian Association of Fit- ness Professionals.Michol lives and surfs with his wife, daughter, and black labrador in Solana Beach, California.
So why ViPR and what does it stand for? Here we go:
V - Vitality which is a renewed sense of energy. The vitality is designed so the user/client can have fun and enjoy a multitude of new and stimulating exercises
P - Performance - So to perform to one's optimal/best in either their chosen sport or in activities of daily living
.
R - Re-conditioning - To be able to re-condition one's body from being either injured/taking time off etc.
Here's a vid for you as a slight intro :-)
The ViPR is a tubular shaped piece of equipment with three handles two on one side and one on its own on the opposite side. The feel is quite smooth and sits in the hands quite compfortable
So is it any good really??? I would say so, yes! I enjoyed the course and the ViPR itself. Who would have thought you could get such an intense workout with what looks like something a gladiator would use. As you look at the ViPR you think what the heck am I going to do with that???? There are so many things, so so many and the intensity can be changed for all ability levels - you can regress or progress exercise to suit the beginner or the uber advanced.
Coming in different colours and weights there really is a ViPR for all to choose from. The best thing I found was the challenge you could set yourself; you can really push your physical annd mental limits. Also there is a great deal of experimentation and fun to be had with the ViPR. You can ask a trainer to direct you or even be involved and compete with you to give that extra challenge.
We went through the history and movement position styles then came the practical part of the workshop. Now I'm a person who loves to move, jump and run and I really loved the ranges the ViPR can take you to. One of my favourite moves of the day was the ice skater.
Outdoor or indoor the ViPR is tough enough to suit pretty much any location, although it does make quite a noise when flipping it on an indoor studio surface.
The ViPR makes you think 'out of the box' and go that bit further than your traditional workout, it makes you totally think in another dimension. I found that it gives a great whole body workout and can see how the movements will benefit not only advanced, but novice users. (My backside was evidently sore the next day!!)
Most grips I found quite comfortable and easy but as I say, its about the challenge and working in tune to your own body.
All in all I found the workshop to have a good balance of theory and practical. The trainers were really on the ball - there were no pauses and the class went really smoothly. I really enjoyed the day and would say it is a great idea to add this piece of kit to your arsenal, especially if you are a P.T. You can see them popping up in many gyms across the U.K.,so ask your gym about ViPR and give it a try - see for yourself.
All in all, a brilliant piece of gym equipment and I highly recomend giving it a try.
If you are interested in becoming a qualified ViPR instructor, the one day live course costs £125. Nationwide dates are available, email training@fitpro.com for more information or visit www.viprfit.com.
Please visit us on Facebook:
http://www.facebook.com/pages/Hungry-4-Fitness/107945859255165?ref=ts&fref=ts