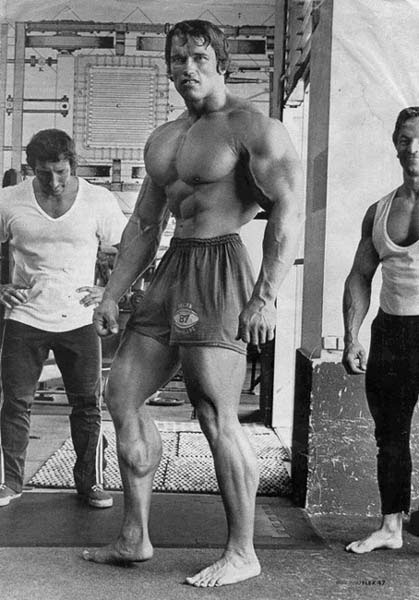 CALF TRAINING
There are more exercises than you think to create dynamite calf muscles so lets look at a few classics.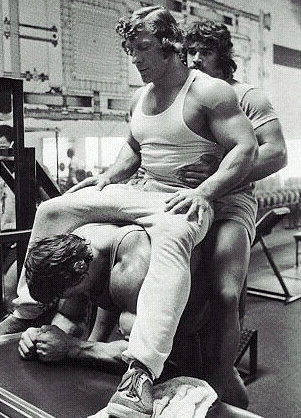 Standing raises
- these take only bodyweight - simply raise onto your tip toes and lower - repeat.
Donkey calf raises
- you can see arnold performing donkey calf raises in the pic to the left side, he is assisted by not one but two friends.
Machine assisted standing calf raises
- here you see Arnold performing the standing raises via machine.
Smith machine calf raises + block of wood
- for this move find the smith machine and do the same as the calf machine to the side but use the bar and block of wood for the toes so you can get that extra stretch.









Seated machine raises

- take a seat place the pad onto the knees and do the calf raises in a sitting position.
A few moves to sink your calves into!!!