WHAT MOVES CAN WE USED TO BUILD A GREAT CHEST?
The classic bench press has been classed as a top compound movement for the chest and there are different variations as with all exercises to hit the muscle differently.
Here's a few examples:
Flat bench press
Incline bench press
Decline bench press
All the above and swap with dumbbells
Lets throw some
cables
in to isolate the pecs. Here you can see Arnold using the pulley system to do cable flys. You could mix this up by lowering the pully system and doing the flys on a bench or by using dumbells. Remember SQUEEZE and control.
The humble press up there are so many different variations such as:
Close hand placement
Raised feet
1 Leg
Explosive
1 Arm
Medicine ball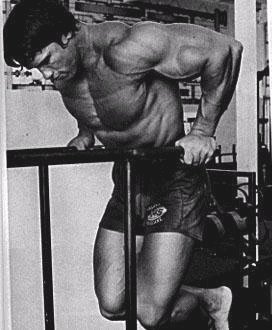 Dips can also be a great move for the chest when you use the correct angle. You can add resistance if needed with a dipping belt to add weights.
Give them a try and make sure you get an experienced trainer to guide you through the correct form/movement.