1:
ORGANIC WHITE QUINOA - low Gi carbohydrate containing protein and dosent cause insulin spikes.
2:
TOMATOES - low in carbs and high in vit C to help you recover.
3:
ONIONS - fibrous and low in calories.
4:
SPINACH - contains lipoic acid which assists in fat burning plus it will help fill you up.
5:
FLAX/LIND SEEDS - a great source of fiber easy to add to salads or smoothies.
6:
AVOCADO - a great substitute to butter on your sandwitches and in salads. A great immunity booster too!!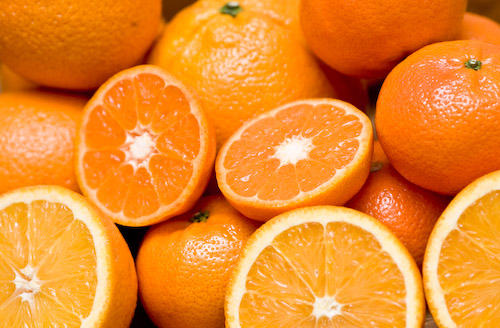 7:
ORANGES - a great source of healing vit C and helps to keep cravings at bay.
8:
BROCCOLI - high in fiber.
9:
WATER - a must for the human body to survive and regulate get plenty.
10:
BLUEBERRY - these little power houses are packed with antioxidants.
11:
COTTAGE CHEESE - low in fat high in protein. A great protein before bed as it is slowly digested.
12:
ORGANIC CHICKEN - high in protein a great repairer of those sore muscles
If you are on FACEBOOK please stop by the H4F fan page and give us a like: