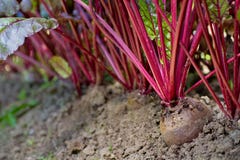 There is always new and exciting research going into finding how we can increase our performance.
So I thought I would throw this into the mix to show how you can find natural foods to optimize your training.
BEETROOT - OR SOMETIMES CALLED 'BEETS'
Great source of anthocyanadins - natural antioxidants.

Suitable for vegans & vegetarians

Rich in a multitude of vitamins and minerals

Rich in Alkaline properties

Juice thins the blood which helps the blood flow easily.

Contains good amounts of vitamin B
The above list is but a few of the benefits.
New research suggests that if Beetroot is consumed a couple of hours prior to exercise it can boost endurance & stamina by up to 16%.
16% may not seem like much but it could be the edge your looking for and any natural advantage is a big thumbs up in my eyes.
I have incorporated it in my diet too - why not give it a try.