The rock has put in some hard work build the physique you see on the screen and those gains take dedication time and a level of consistent discipline to keep focus.
Before you go the whole hog and research every single thing the rock has done and start implementing it - go get the all clear to exercise from a health professional.
Once you get the green light you will need to build yourself from a very basic level.
Don't rush things it takes persistence and time to achieve quality results.
What you need to consider
A schedule
Nutritional plan & requirements (diary)
Workout Diary/schedule
Motivation
Optional supplements
These are the basic elements you have to secure in place to get you on the road to your goals.
As I keep saying it has taken the rock time to build himself up.
If you look at his nutrition you can see that his calories are high and a surplus has been created to help build muscle so don't ever skip on your nutritional programming this is vital to achieving the body you want.
YOU CANT OUT TRAIN A BAD DIET - EAT CLEAN AND GROW
Start to familiarize yourself with basic exercises nothing too fancy and master the compound movements listed below:
Don't skip leg days!!!
Bench press
Squat/leg press
Shoulder press
Bar curl
Pully Tricep extension
Deadlift
The above exercises are widely used throughout the bodybuilding world and should be incorporated into your routine.
They can be performed on machines if you are completely new to the gym - get a trainer to help you through the exercises.
So start researching how to perform the exercises with correct form and after your body adapts to the stimuli you give it you can begin to add more resistance.
It all stems from the knowledge you have as to whether you achieve the goal you desire.
If you go into the gym without a clue your stuck at the first hurdle.
Fuel is a key element in how your body grows and develops, so you need to incorporate nutrition that supports your goal.
Again start with the basics and build from there.
Look at
Protein requirements to build mass
Carbohydrate requirements to fuel workout and support energy levels
Healthy fats which are vital to our functioning
A LITTLE RESEARCH GOES A LONG WAY.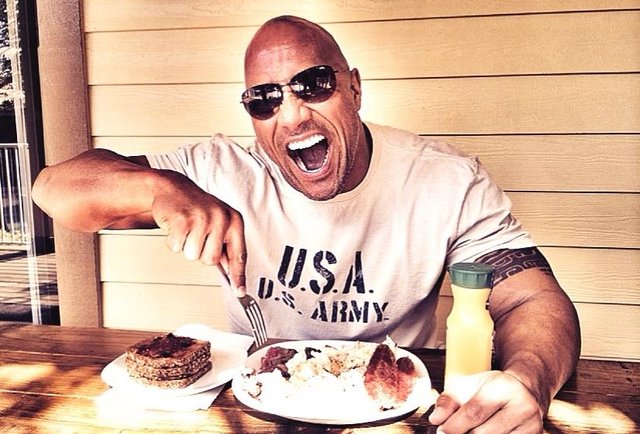 GIVE IT TIME RESULTS WILL COME!!!
#rock #therock #dwaynejohnson #muscle #nutrition #buildmuscle #gainz